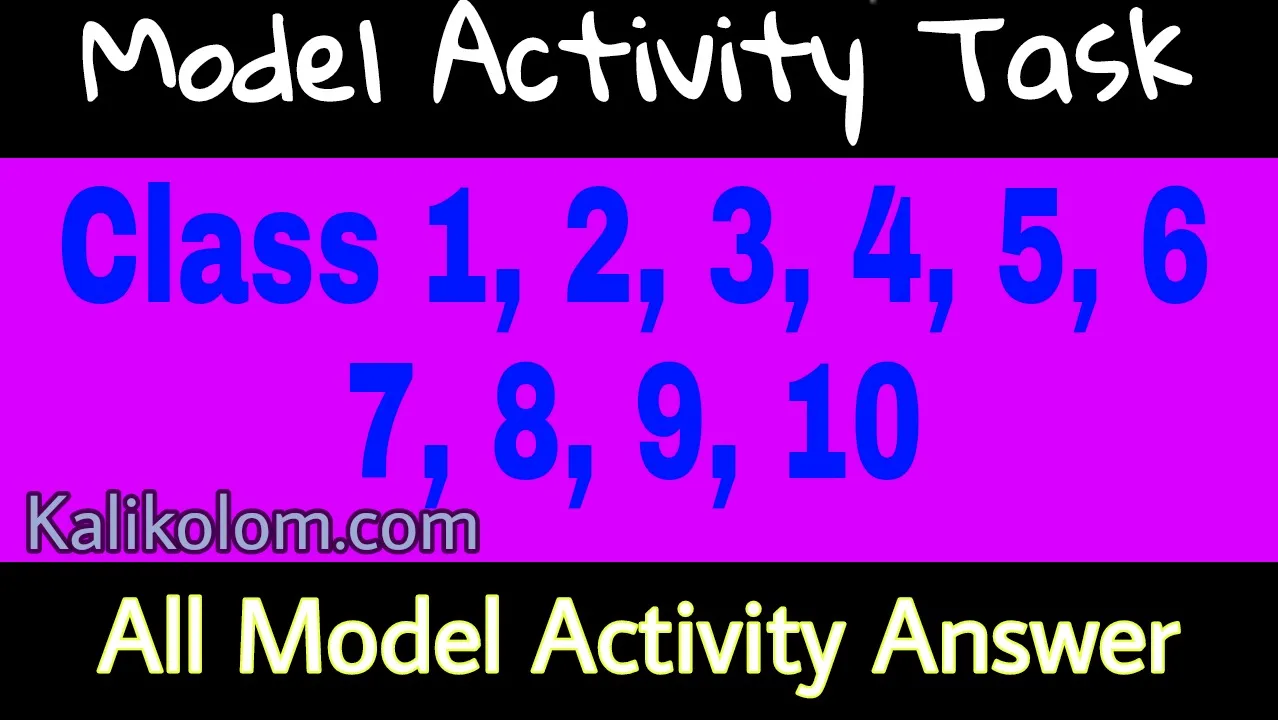 Model Activity Task is the current and January 2022 Model Activity Task of all subjects. This is the 9th Model Activity Task of Model Activity. It has been serving as the Education of West Bengal for the ninth time in a row. In this article, we have listed all the classes of the Model Activity Task so far.
Model Activity Task Answers of all class
Model Activity Task Answers 2022 (January) Part- 9
These Model Activity Tasks will be given to the students in the month of January
Model Activity Task Class 10 January
 Activity Task Class 9 January 2022
History
.
Model Activity Task Class 8 January 2022
English
What is Model Activity Task
Model Activity Task is a type of homework that consists of a set of questions asked by students from class pre-primary to class 10 at the West Bengal Department of Education so that students can use the COVID-19 period while sitting at Home.
Students are given 3+ sets of questions for each subject. After resolving / answering those shots, they have to submit to the concerned teachers when the school reopens.
As there was a corona epidemic in West Bengal as well and the new variant Omicron was constantly on the rise in the state, the WB Board of Education re-introduced the system of question sets for school going students. These are uploaded in pdf format of Model Activity Task Question Set on BanglaShikha website.
---
General Guidelines about Model Activity Task
1. The Model Activity Task has been designed on the basis of the syllabus of the First Summative Evaluation.
2. If necessary, you may go through the chapters of text books marked for the First Summative Evaluationbefore doing the activity tasks.
3. The activity tasks have to be submitted to the respective subject teachers after schools reopen.
4. The school teachers may be consulted, when required.
5. The teachers may modify the Model Activity Task, if they feel the need for it, and send the new one to the students of their respective schools through SMS, e-mail or over the phone.
6. Stay at home and prepare your answers for the tasks provided.
Students will complete these tasks on the subject-specific exercise books at home and submit it to the respective subject teachers after schools reopen. Under no circumstances should the students venture out of their home.
Education Helpline (1800 102 8014)